You might have forgotten it but you were born champions.
Yes. You!

In a world obsessed with results, we are conditioned to value ourselves only by what we achieve. But when winning is everything and failing isn't an option we unwittingly become slaves to the results. Kings when we win and completely worthless when we lose. 
Have you ever asked yourself who you are without those results? Without your achievements, trophies, money or rank? Who are you without the roles that define you? In order to become winners in the longer run, the question we should ask ourselves is not "How do I win?" but "How do I build a winning identity, independent of the results?"

Here you will gain the tools and learn what it takes to be a complete person; a winner, not just in one competition, but in the game of life. Let's get started! – Eitan
Eitan,
I want to begin my mental training, where do I start?


Gain the mental tools needed to lead your team to winning results, fast!
Level up and gain the mental advantage to play at your best when it's money time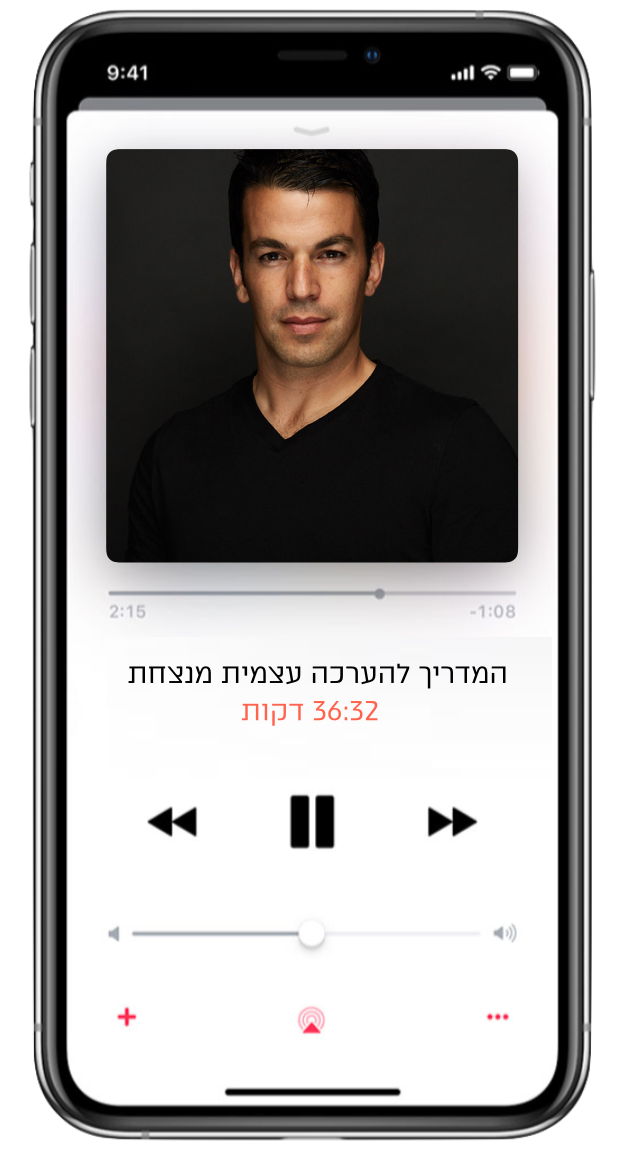 The guide for a winning self-esteem
That brings proved results!

Hear what Tony Bignell,
VP of Footwear Innovation at NIKE has to say about our work together
Here is what the Vice President and Creative Director of Innovation Footwear at Nike has to say about the training process of Eitan with 100 members of the Board of directors of NIKE International at Portland, USA.​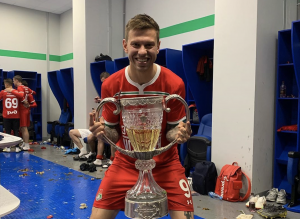 Six months ago I got a call from an unidentified number, On the other side of the line there was a serious/official voice saying: "Hello
READ MORE »
This week I finished watching the fascinating documentary "Formula-1: Drive To Survive". What can I say? I'm in love It's true, I'm not going to
READ MORE »
When you choose to be a competitive athlete, one of the most challenging battles that you will ever encounter (whether you like it or not)
READ MORE »
"Our team was blown away by Eitan's knowledge and the way he managed to truly connect with each and everyone one of us. Eitan manages to simplify complex subject matter by drawing on examples from everyday life. Touching on how people can improve their own self worth and using examples everyone can relate to, he has left a long lasting mark on our team. His energy is infectious and his results profound"
"Everyone wants to win but very few are willing to put in the work and take the steps that will lead them to victory. Eitan's mental coaching tools are precisely what the most successful professional footballers in Europe are taught throughout their professional careers. The tools which allow us to start by winning the mental game that starts before we get onto the field, in our own minds."
"Nowadays, I understand that it doesn't matter how many procedures, standards and protocols there might be, without an emotional factor - quality wont exist. Let alone commitment, excitement and passion - which are building blocks. Eitan's lecture highlights the recognition and treatment between the emotional, the quality of results, and expansion of performances."
"For a moment you think 'its only soccer, what larger life lessons could possibly be derived from this' but then Eitan shows up with his raw talent,experience and wisdom and all anyone wants is to do is learn more. He delivers the goods. Success, failure, injury and all the real experiences that life is made of are packaged into one invigorating and energetic package. And suddenly, even someone who doesn't know the first thing about soccer walks away with something truly valuable. A game changer! I highly recommend."
"Every company that believes in it's people and wishes to give them tools to improve their actions and strengthen their daily mental sturdiness must invite Eitan for a lecture. Eitan's tools have inspired many workers that face many challenges and have to face the the rapid changes of their career environment, to a change of mindset of a winner. The ability of Eitan's to find the common ground between the competitive world of spots and the business world manifests perfectly and made many people strengthen their belief in the possible, to believe that by determination and precision in the target, they will succeed more and will achieve the goals that they and their company set for them."
"Your lecture had the whole room glued to their seats with your lecture on the importance of the mental side to success in business and in life. You managed to convey your message and offered a way of thinking that is innovative and refreshing. What you do stands apart from everything else that is out there. 'Champion is a mindset not a result' - Highly recommended."
"Today, leading European teams put a huge emphasis on mental coaching. It offers players the tools needed to handle success, deal with challenges and struggles during the season and learn how to get back on track and not give up when feelings of insecurity and self doubt creep up. It might sound easy but it is a real challenge for players and managers alike. This is why mental coaching has become one of the most important things beyond the individual talent of each player".
"The mental side has become crucial to the success in the competitive world of modern day football. In the long run it is what makes the difference between winning and losing. Eitan gives us the tools to succeed and in our four years of working with him he has opened our eyes to see things that aren't always easy to see in the race to come up with winning results."
"Eitan's mental coaching method transforms you into a more complete person and that's the most important thing because football is everything- but then again it's just football, it's just a game. Your career as a soccer player isn't all that you are. You need to learn to see yourself first and foremost as a strong person who knows how to go after what he wants and can't be distracted or thrown off track by anything and only then see yourself as a football player."
"Eitan has developed the best method for actualizing your potential as a modern day football player with intelligent and proven techniques that will give you the competitive advantage in your career."
"On one hand, many people find it difficult to reach out and follow their personal goals or dreams, on the other, oppertunities more often than not, come to those who are ready to sacrifice for the sake of their achievements. That is what I've learned from Eitan's inspiring life story and attitude"
Conversations about the mental side of winning in football and in life
Download the Latest Podcasts of Eitan Azaria: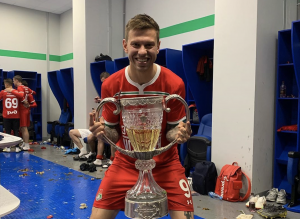 Six months ago I got a call from an unidentified number, On the other side of the line there was a serious/official voice saying: "Hello
Listen to the Podcast »
This week I finished watching the fascinating documentary "Formula-1: Drive To Survive". What can I say? I'm in love It's true, I'm not going to
Listen to the Podcast »
When you choose to be a competitive athlete, one of the most challenging battles that you will ever encounter (whether you like it or not)
Listen to the Podcast »